From the beef to custom cuts, we own the entire process, that's the Deer Trail Meat Company difference. We manage the entire process from raising the cows to butchering and packaging, and we do it the old-fashioned way where quality leads the process. 100% satisfaction guaranteed! With rising beef costs across the country, we are committed to maintaining affordable costs that enable families to eat better beef.
Our Beef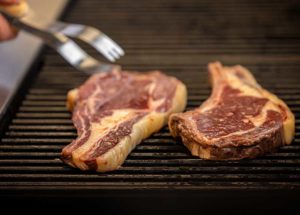 We raise all our cattle from birth over 2500 acres of open fields and blue skies without hormones, chemicals, or steroids to ensure the best quality meat for your family. During the final 6 months they are switched to grain from a local brewery and distillers mash. A grain finish yields a highly marbled, tender and tasteful steak so you don't have to compromise on taste either. You can choose to order the Butcher's Choice which offers the best value or customize or our custom cuts give you the option to customize your order to suit your family's needs. You can make your selections through our easy, online ordering portal.
Our Locker
Knowing the farm you're buying from means knowing you can trust the quality of your food source and that the utmost level of care went into raising the cattle. The beef you receive from us is from one single cattle source and after being dry aged for several weeks, its packaged and sent straight to your freezer, meanwhile one pound of ground beef from the standard grocery store could be sourced from 20 different cattle.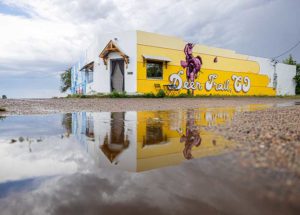 This also means you're buying local which cuts down on travel time lessening the carbon footprint and cuts out the middleman, allowing for fresher, better quality meat with less cost to you. It fosters a deeper appreciation for the time, effort, and resources that go into producing the nutrients you need and an intentional relationship between the food you eat and the community around you.
Our locker has been in business since 1947, and was purchased by Deer Trail Meat Company in 2017.  Today, we pay tribute to the history of the locker by maintaining it's original character while updating our equipment and facilities to meet the needs of our growing community.
Deer Trail Meat Company is based out of Deer Trail. Colorado and offers beef and pork that are grass-fed, grain finished without the use of chemicals, hormones or steroids. Farm to table without compromise. Visit our website to learn more.